Onsite News – Tuesday, March 7, 2023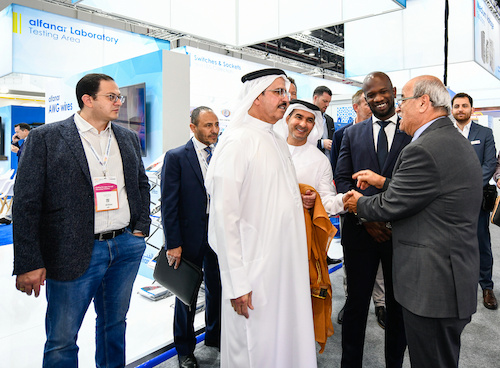 His Excellency Saeed Mohammed Al Tayer, Managing Director and CEO of Dubai Electricity and Water Authority (DEWA), officially inaugurated Middle East Energy 2023 today as more than 900 energy suppliers from across the globe started a three-day showcase of their latest innovations and new-to-market technologies. This year marks the 48th edition of Middle East Energy, the region's leading energy summit will explore the plans and policies set to shape the future energy outlook of the Middle East and educate attendees on the state of play of the sector. Running until March 9 at Dubai World Trade Centre, more than 35,000 energy professionals are expected to attend the event's three separate conventions: Strategic Conference, Intersolar Middle East, and Technical Seminars.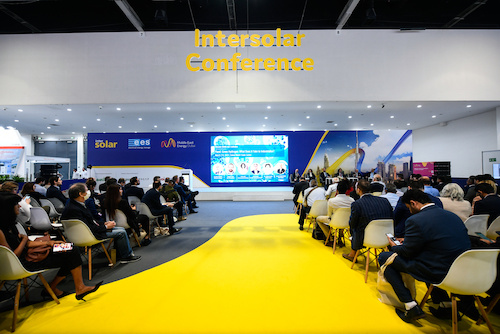 The opening sessions for the Strategic Conference saw Nicolas Daher, Lead Energy Analyst at the Economist Intelligence Unit (EIU) outline the present and projected future of energy consumption both globally and within the Middle East and North Africa. Elsewhere, Intersolar & ees Middle East Conference looked at the growing green energy sector with a keynote from Ahmed S Nada, President of Middle East Solar Industry Association, and Paul van Son, President, of Dii Desert Energy.who discussed the rapidly changing perceptions of energy in the region as well as the vison and implementation of the MENA energy transition.
The 48th edition of Middle East Energy has also seen the return of its Hosted Buyer Programme, designed to facilitate direct contact between key industry stakeholders, investors, and suppliers from across the globe with more than 100 direct purchasing authorisers and influencers. The aim of this programme is to explore business opportunities and foster business development. International pavilions present this year include Germany, Italy, France, the Czech Republic, India, and Turkey.