Join us on the way to MENA's bright energy future! Take advantage of MENA's solar rise!
Are you ready for entering the dynamic and promising MENA markets? The Middle East starts to turn green and solar as well as energy storage solutions are gaining strong momentum. Intersolar/ees Middle East, as part of Middle East Energy 2023, will enable solar and energy professionals forming valuable business relationships and network with decision makers in the region.
As a leading platform for manufacturers, suppliers, wholesalers, service providers and partners for the solar industry, Intersolar is more than a mere showcase of goods and services — this is where to meet multipliers, tap into expertise and network. It is about big business. With more than 30 years of experience, Intersolar has the unique ability to bring together members of the energy industry from across the world's most influential markets and supply chains. Intersolar reflects the synergies and interaction between photovoltaics, PV production technologies, energy storage and solar thermal technologies on the highest level of expertise.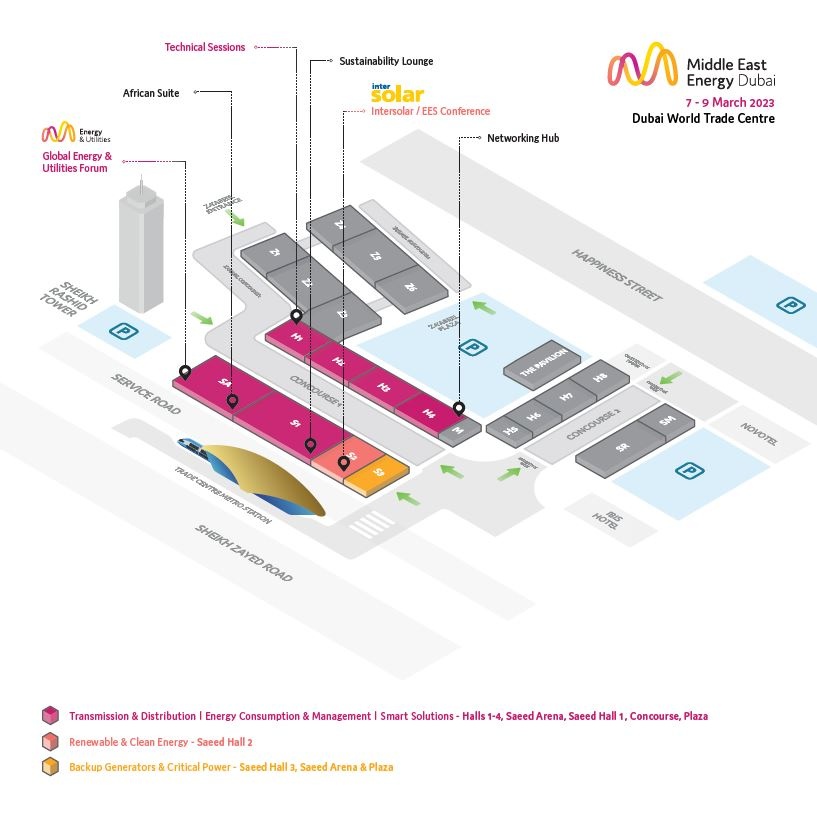 Impressions of Intersolar & ees Middle East 2023
Middle East Energy 2023
Guiding you through the energy transition
Middle East Energy (MEE) is positioned as a global energy event with exhibitors and attendees converging from all over the world. For over 45 years, Middle East Energy has been guiding the region through the energy transition, by bringing together buyers and sellers from across the globe, in order to explore the latest advancements in energy products and solutions and contemplate the future of alternative energy solutions that will help in delivering more efficient and effective power systems.
This year Intersolar and ees will be part of Middle East Energy – with a high-level conference program and exhibition segment. Besides Intersolar / ees being located in Saeed Hall 2 (S.2) – to be found under the product sector "Renewable Energy" - visitors can explore the latest energy trends in the traditional MEE product sectors Smart Solutions, Backup Generators & Critical Power, Transmission and Distribution as well as Energy Consumption & Management at the mega-event in Dubai's World Trade Centre.