Industry News – Tuesday, August 18, 2020
The test installation will evaluate the company's energy storage technology for the Masdar product portfolio. Masdar, Abu Dhabi's renewable energy company, and Khalifa University are partners of the project that will be set up in Masdar City, a working model community.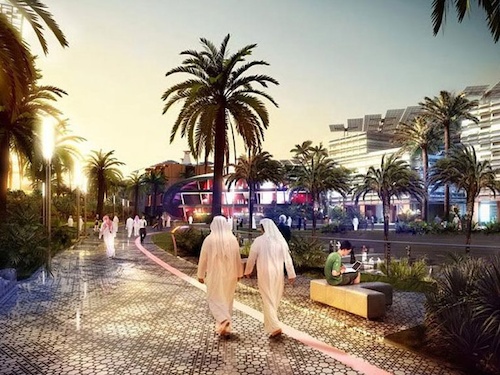 "We are happy to progress in our collaboration with ALEC Energy. This agreement is an important milestone for the project in Masdar City together with Masdar and Khalifa University and will ensure a high-quality installation," says Jonas Eklind, CEO of Azelio.
Azelio and ALEC Energy have recently signed a Memorandum of Understanding that includes over 49 MW installation capacity of energy storage until 2025.

Source: Azelio | www.azelio.com
Image: Masdar City | www.masdarcity.ae
The ees International Magazine is specialized on the future-oriented market of electrical energy storage systems, not only from a technological-, but also a financial and application-oriented point-of-view. In cooperation with ees Global, the ees International Magazine informs the energy industry about current progress and the latest market innovations.